When a user is no longer active, you can re-allocate the license without having to delete their user account.
1. Choose "Users and teams" in the dropdown menu under your profile icon.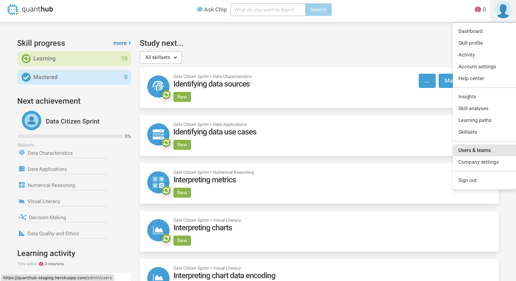 2. Select the desired user by clicking "Edit" beside their name.
3. Once on the User account page, uncheck the "learner" checkbox, then click "Update user".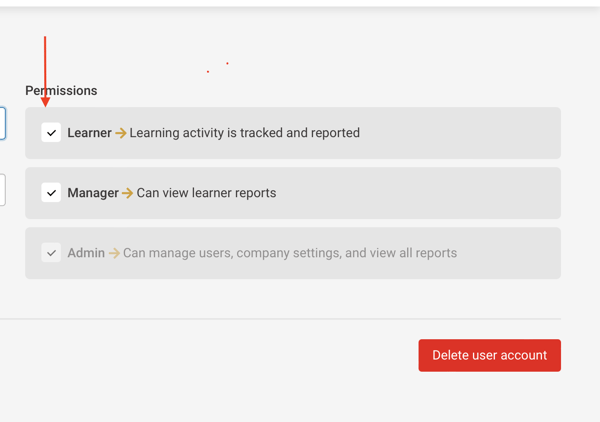 If you've followed these steps and are still experiencing issues, please reach out to support@quanthub.com