QuantHub has default assessment instructions. You may choose to add custom instructions.
Quanthub provides basic instructions included for each assessment. If you choose to add additional instructions for the test taker, they will also appear on this page.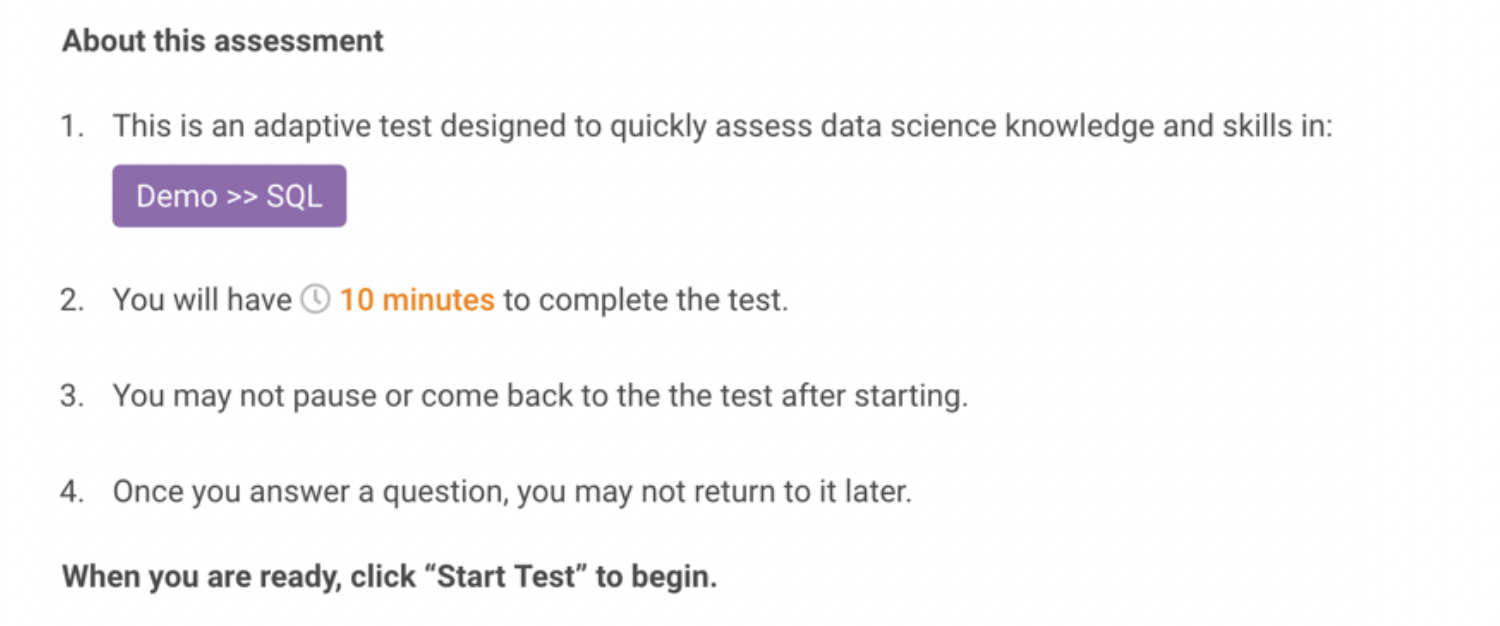 You can add custom instructions while creating an assessment in the "Skills" step of assessment creation.
These instructions will appear in the invite email to the candidate if they are invited via email. They will also appear on the opening page of the assessment.